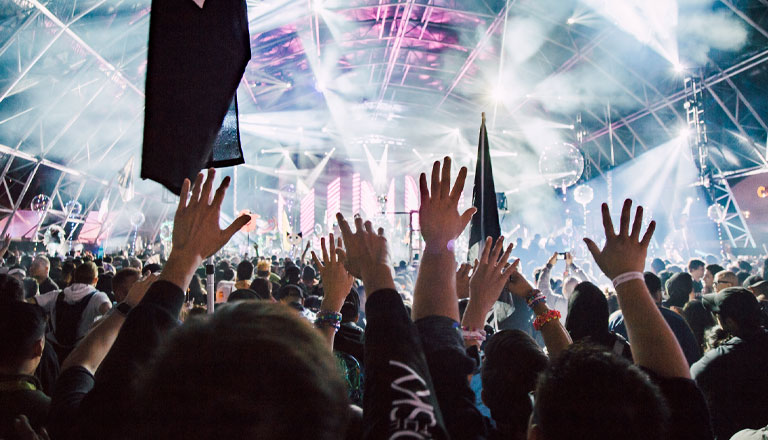 Ticketing FAQ
Got questions about purchasing or any other ticketing issues? We've got answers.
Are tickets expected to sell out?

Tickets will likely sell out, so get yours early! Limited quantities are available at each pricing tier.
What payment methods can be used to purchase tickets?

Credit and debit cards are accepted.
What is the maximum number of tickets I can buy?

Tickets are limited to four (4) per person.
Should I receive a confirmation email for my purchase?

You should receive a confirmation email within moments of purchase. If you do not (be sure to check your spam folder), please contact Front Gate Tickets.
What if I purchased tickets but my card hasn't been charged yet?

Your card should be charged within two business days. If you do not see the charge on your account, please contact Front Gate Tickets.
How can I avoid ticket fraud?

The best way to avoid ticket fraud is to buy directly from Front Gate. DO NOT purchase from scalpers. If you arrive at the venue with an illegitimate ticket, you will be turned away, and no refund will be provided.
I ordered my tickets to be shipped to me. When will I receive them?

Tickets will begin shipping closer to the festival date. If you have not received your tickets within one week of the event, please contact Front Gate Tickets.

I live outside of the US. Will you ship my tickets, or will I pick them up at Will Call?

We will ship to all 50 US states and Canada. All others will be held at Will Call.
I'm buying multiple tickets. Can I transfer some of them to friends?

You may purchase tickets on behalf of your friends, but once theirs is scanned, it is non-transferable. And for security purposes, they will not be able to discuss the specifics of your order with ticketing representatives.
Can I use my 2-day pass to get two people in on one day instead of just using it once per day?

No. A 2-day pass is good for only one scan per day.
I can't make it one of the days. Can I let a friend use my ticket after I have?

No, your ticket is not transferable.
What if I accidentally bought VIP tickets and I'm under 21?

You must be 21 or older to enter the venue with a VIP wristband. No refunds will be issued. You may make an even exchange for a GA ticket via Front Gate Tickets or in person at the box office.